Purchasing Texas Homeowners Insurance Can Get Confusing
Duncanville Insurance Services understands the difficulties of finding the right homeowner's insurance. Our homeowner insurance professionals research multiple carriers to get you the best home insurance policy available for your home protection and peace of mind!
The protection needs of every home owner vary and your home insurance policy should protect you in case of an injury or disaster. Our homeowner insurance professionals can create a home insurance policy that coincides with you and your families standard of living. Contact Duncanville Insurance Services today for more information on your comprehensive home insurance protection options. Complete our simple quote form and will contact you concerning your free homeowners insurance quote!
WE ARE A LEADING HOME INSURANCE AGENCY
Duncanville Insurance Services understands the need for quality, affordable homeowners insurance. We can provide you with highly competitive Homeowner Insurance rates that saves you money. Our failing economy continues to cause the cost for home repairs, medical treatments, theft claims and injury lawsuits, there are steps you can take to save money on your homeowner insurance rates.
Complete our insurance quote form or give an auto insurance professional a call at 972-283-9595. We will be happy to give you a quote by phone and explain all of your coverage options.
ACTIONS TO LOWER YOUR HOME INSURANCE PREMIUM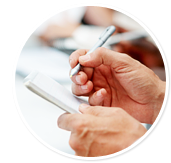 1. Increase Your Deductible
You assume more of the claims risk but reduces your premium.
2. Bundle Insurance Purchasing both your home and auto coverage from Duncanville Insurance Service can qualify you for discounts.
3. Disaster Proof Disaster-proof your home against the devastating affects of nature. Reinforce windows and doors, trim trees and bushes, lock down cars and tools.